Worldwide Healthcare Solutions
Acuity delivers health care services worldwide, often to areas challenged by conflict, geography, and geopolitics. By employing advanced medical technology and Western standards of care, we are able to help our clients maintain healthy workforces, return employees to duty expeditiously, and save lives.
Our comprehensive services include managing and staffing on-site health clinics and hospitals, and they are customized to meet the unique needs of U.S. government and military personnel, contractors, third-country nationals, local civilians, and coalition forces. As a full-service provider, our all-encompassing capabilities include program management, global medical logistics and supply chain, medical simulation and training, and medical support services.
WHAT WE DO
Primary, Surgical & Acute Care

Emergency Care

Trauma & Intensive Care Units

Triage & Evacuation Care

Urine Drug Screening

Lab, Radiology & Blood Bank

Pharmacy

Ambulance Services

Training

Behavioral Health Services

Dental Services

Public Health Services

Telemedicine

Veterinary Care
CLINICAL CARE
Executing End-to-End Emergency Medical Services
We deliver year-round 24/7 emergency medical services worldwide. We meet this significant challenge by engaging qualified medical teams trained in local conditions and strategically sourcing medical supplies and equipment. Our capabilities include program management, incident command, and patient evacuation via ground ambulance, air ambulance, and MEDEVAC transport.
TECHNOLOGY IN ACTION
Enhancing Surgery with Technology
We use modern, clinically tested tools to improve care for clinical and surgical patients in isolated and austere locations. Our surgical teams reach out to specialized medical providers thousands of miles away using remote telemedicine and robotic capabilities. This advanced outreach overcomes geographic barriers and helps improve patient outcomes.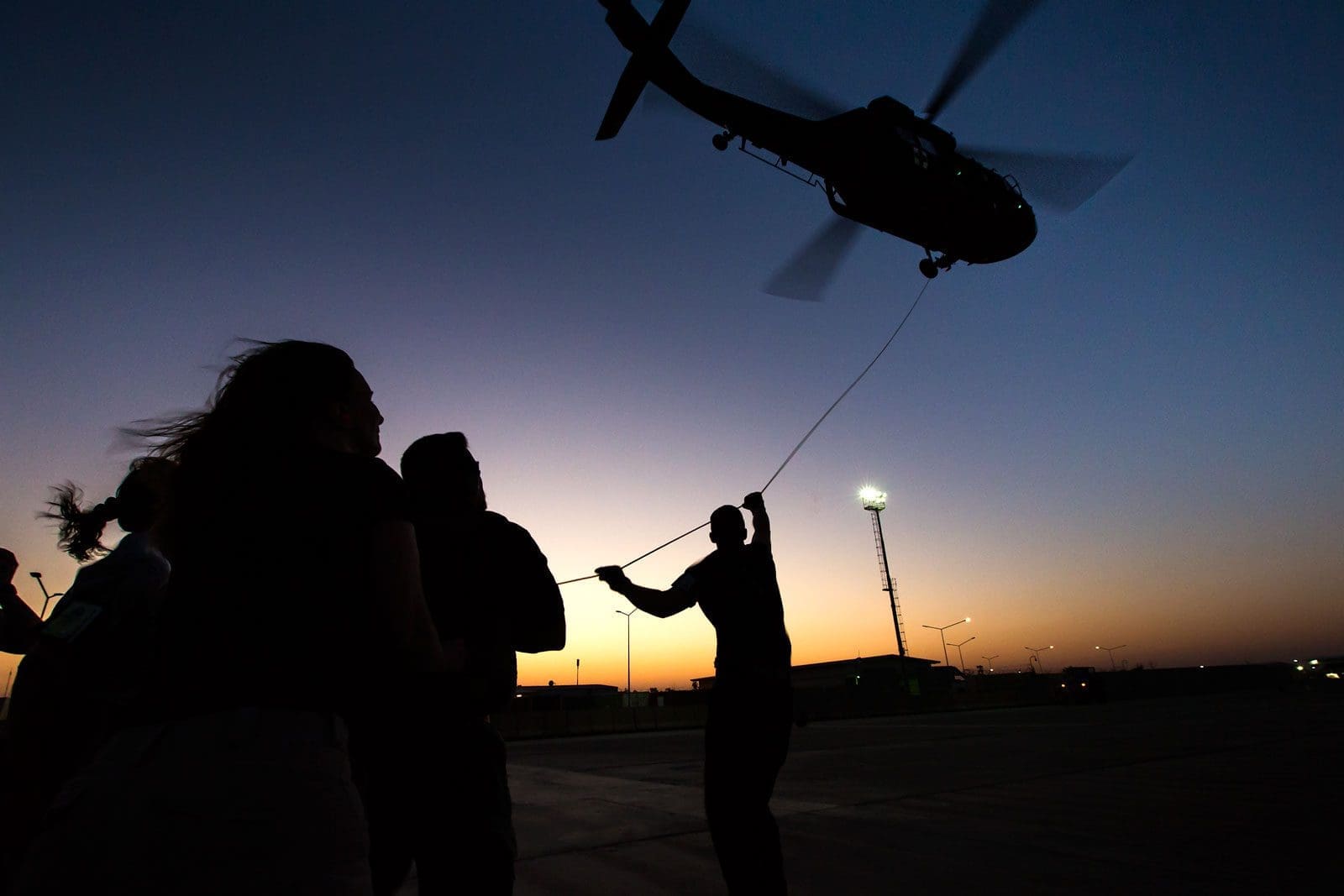 DIPLOMATIC MISSIONS
Delivering Critical Medical Services in Iraq and Afghanistan
We provide medical service support for diplomatic missions in Iraq and Afghanistan. Our quick-response capabilities allowed us to staff, train, and deploy a 140-person medical operation in just four months. Our team provides primary health care services, a suite of diagnostic capabilities, resuscitative surgical care, public health inspections, urine drug screening, and explosive canine care in support of the health care and preventive medicine needs of 19,000 deployed personnel and the canines who support these missions.
VETERINARY CARE
Caring for Canine Lifesavers
Working dogs are an essential part of our government and military client teams. Highly trained in explosive detection, these dogs sniff out danger and are vital to the safety and well-being of civilians and troops stationed abroad. Our veterinary staff provides holistic services at three Middle Eastern locations for these canine heroes, including physical exams, routine and emergency care, and surgery.
Partner with Acuity International
We understand the value of providing opportunities to diverse suppliers and recognize the critical role that teaming with other companies can play in achieving mission success. To provide superior solutions, we routinely collaborate with companies of all sizes, including best-in-class small, veteran-owned, woman-owned and minority-owned businesses that have capabilities and resources that augment or complement our products and solutions.
learn more about partnering with us